"Know. Your. Roots." –Ian Christe

A team of historians put in some serious work to ensure that this is the definitive guide to Hispanic heritage tourism in Texas.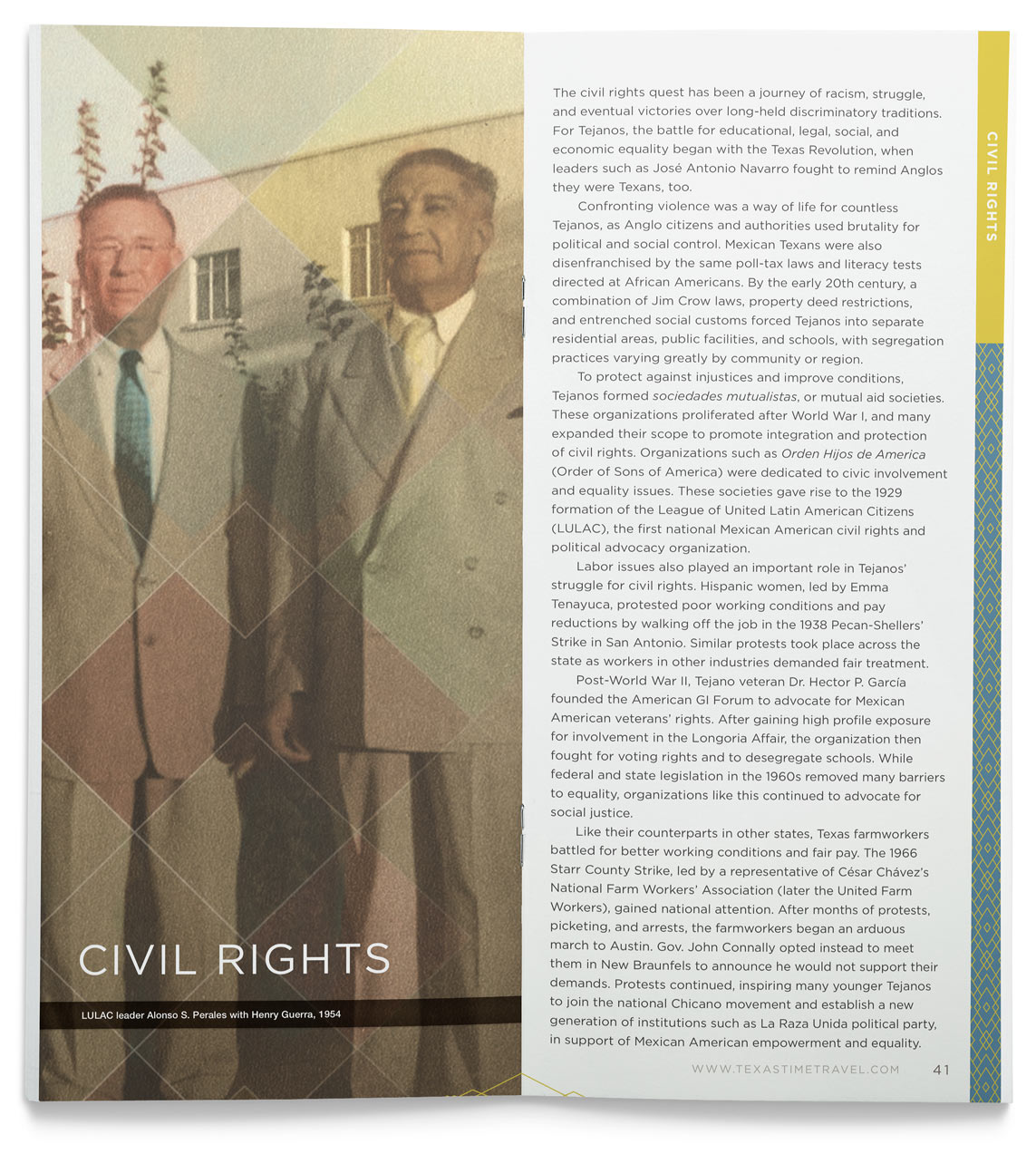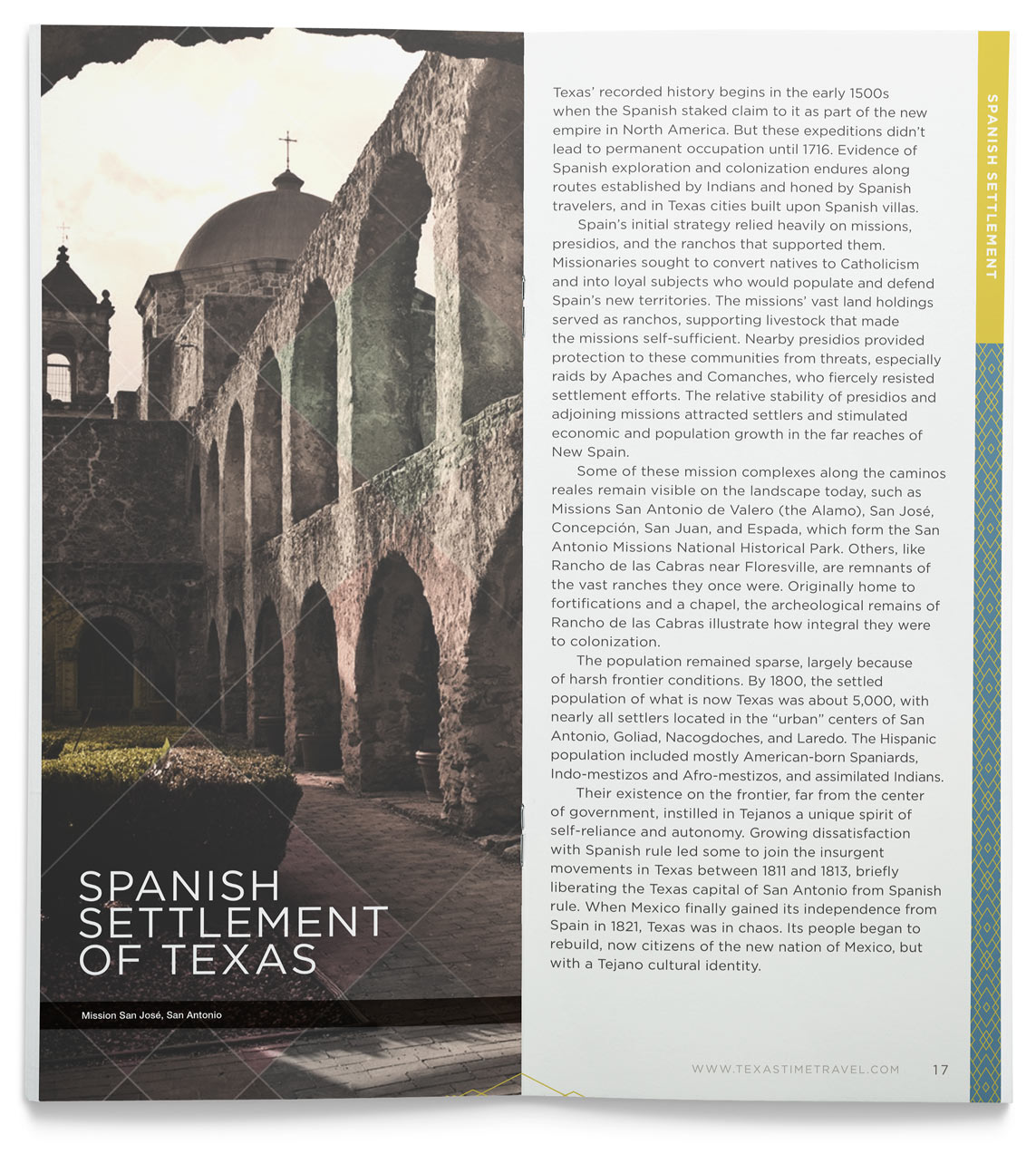 This is one of the sidebar layouts sprinkled throughout the book. Sidebars highlight a particular topic relevant to the section containing them.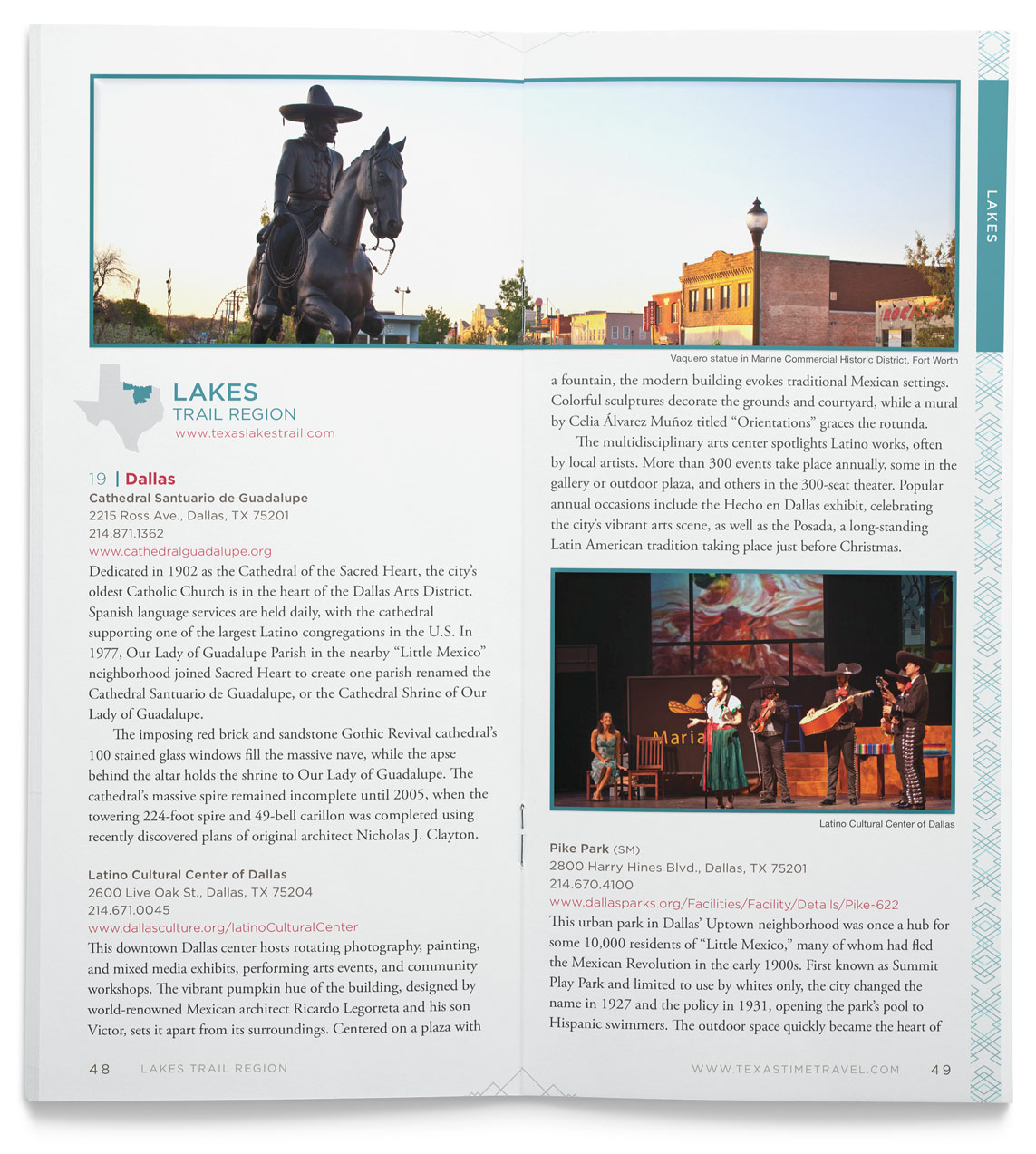 Hierarchy
Each of the ten trail regions has a corresponding section and color scheme. Within each section there are location listings organized by city.
Timeline
The timeline was one of the most challenging and fun sections to layout in this book.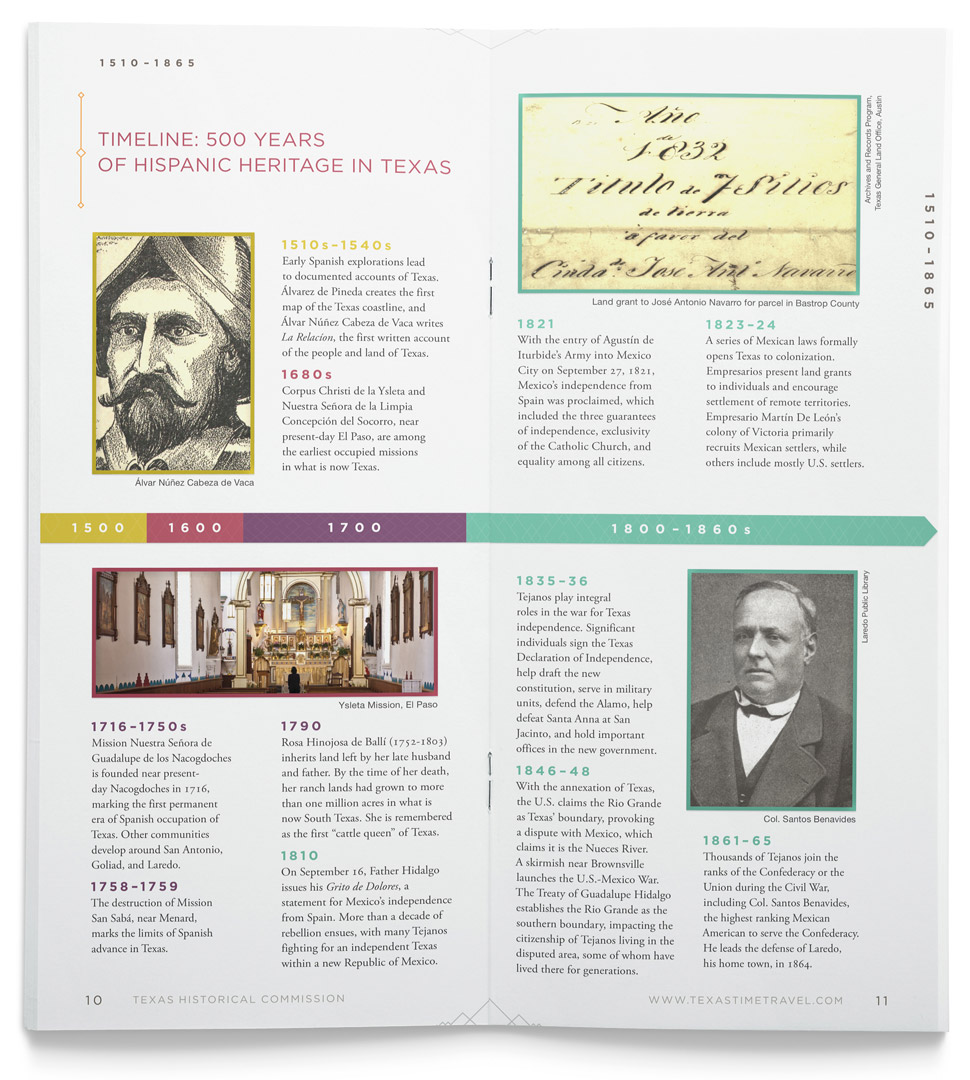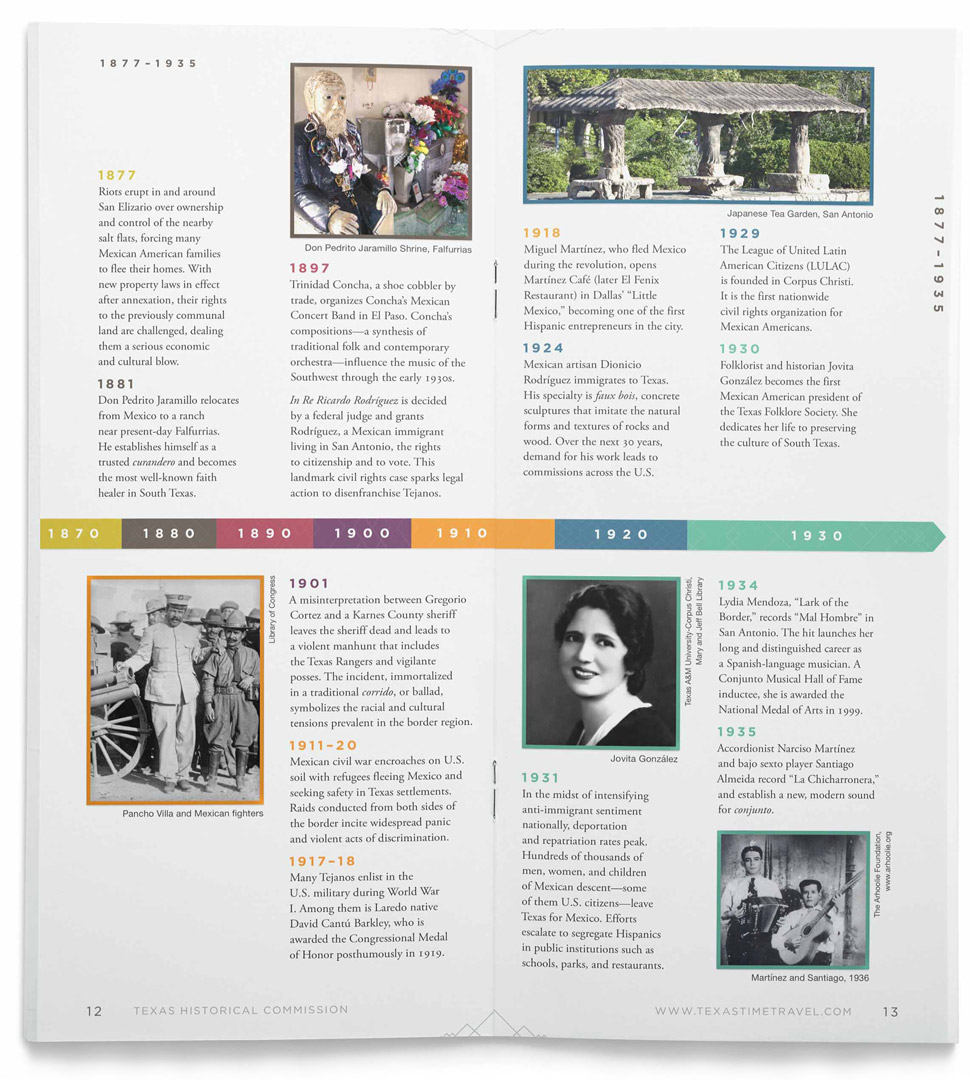 It was quite rewarding to come up with a layout that could handle the quantity of information in such an intuitive manner.
Created while at TKO Advertising