Recreating an unsettling experience
Origami as a
storytelling device
Warning: This is a true story and contains disturbing content.
This piece was based on an interview with a young woman.
Her words describe her past–the horrifying reality of being a young girl in a world with no value for human life.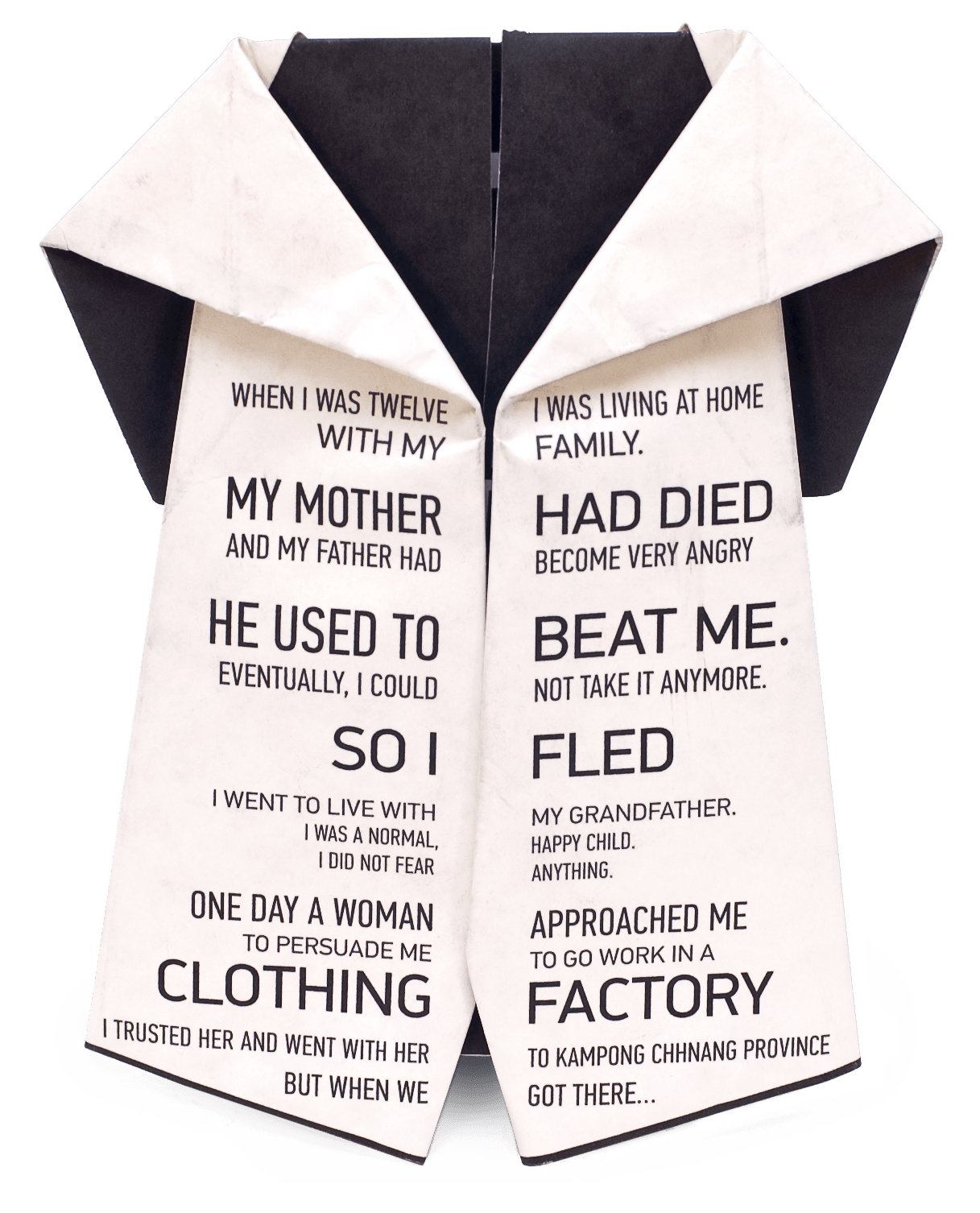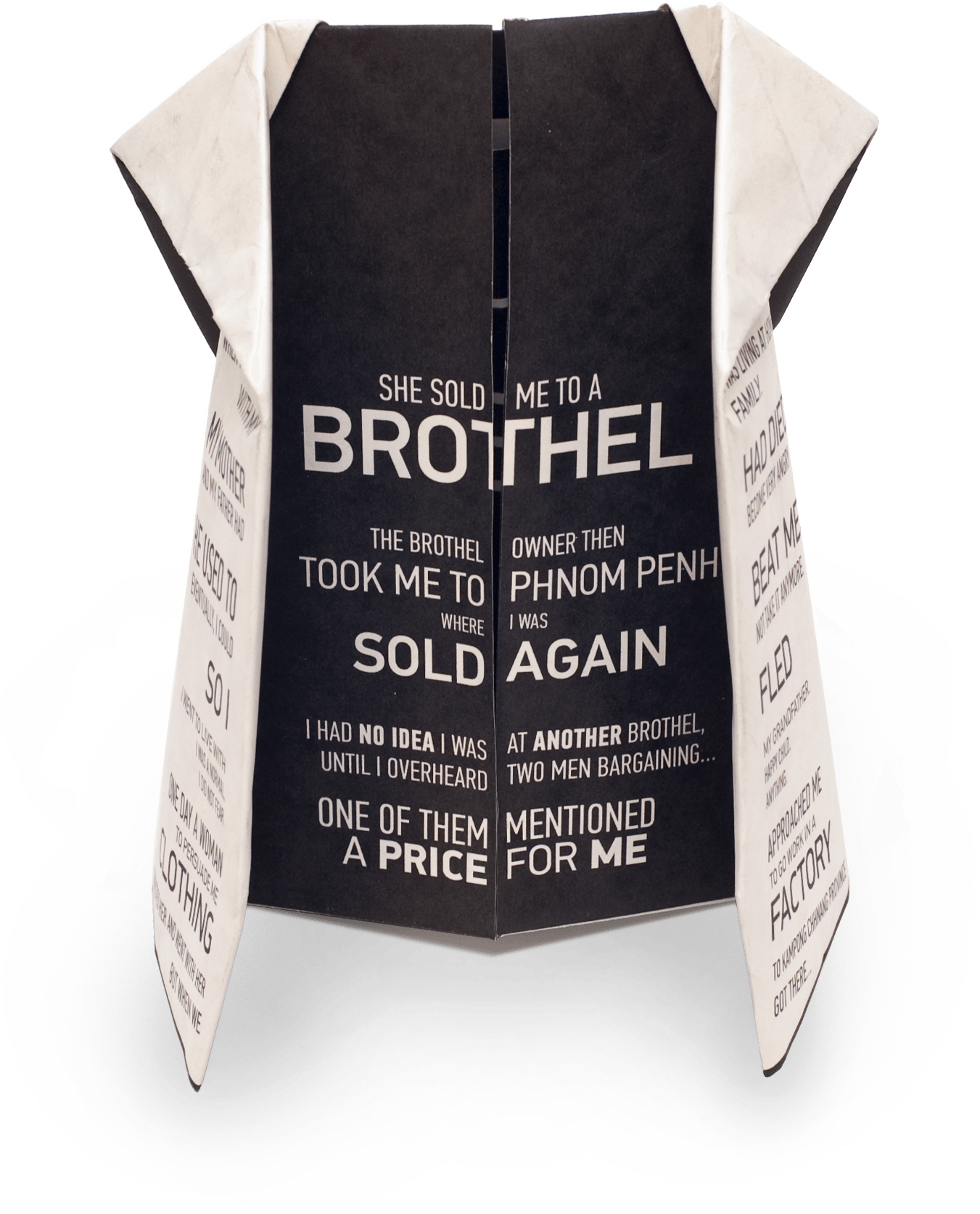 As the reader unfolds the garment, the story continues…
…progressively getting darker with every step of the deconstruction process.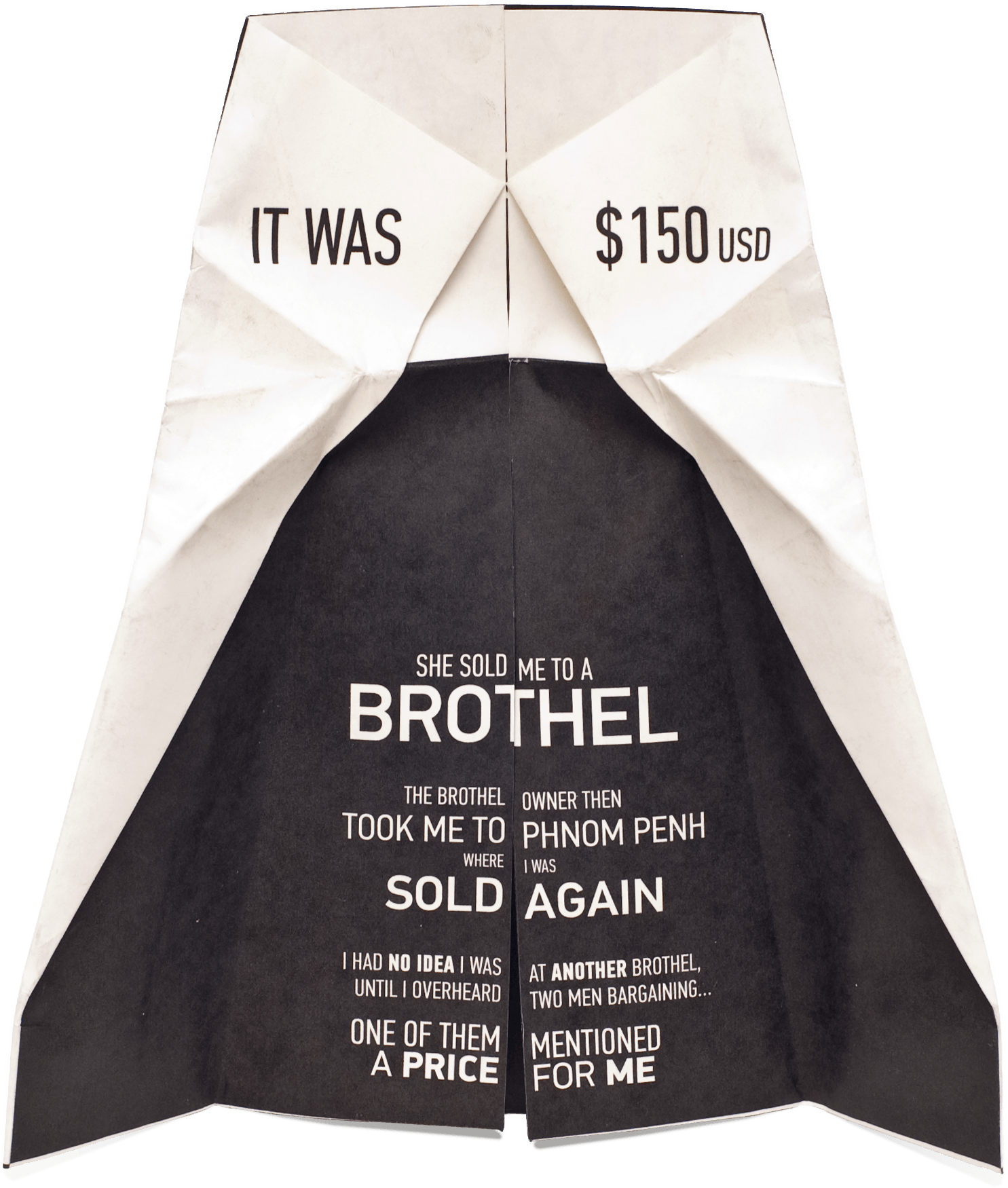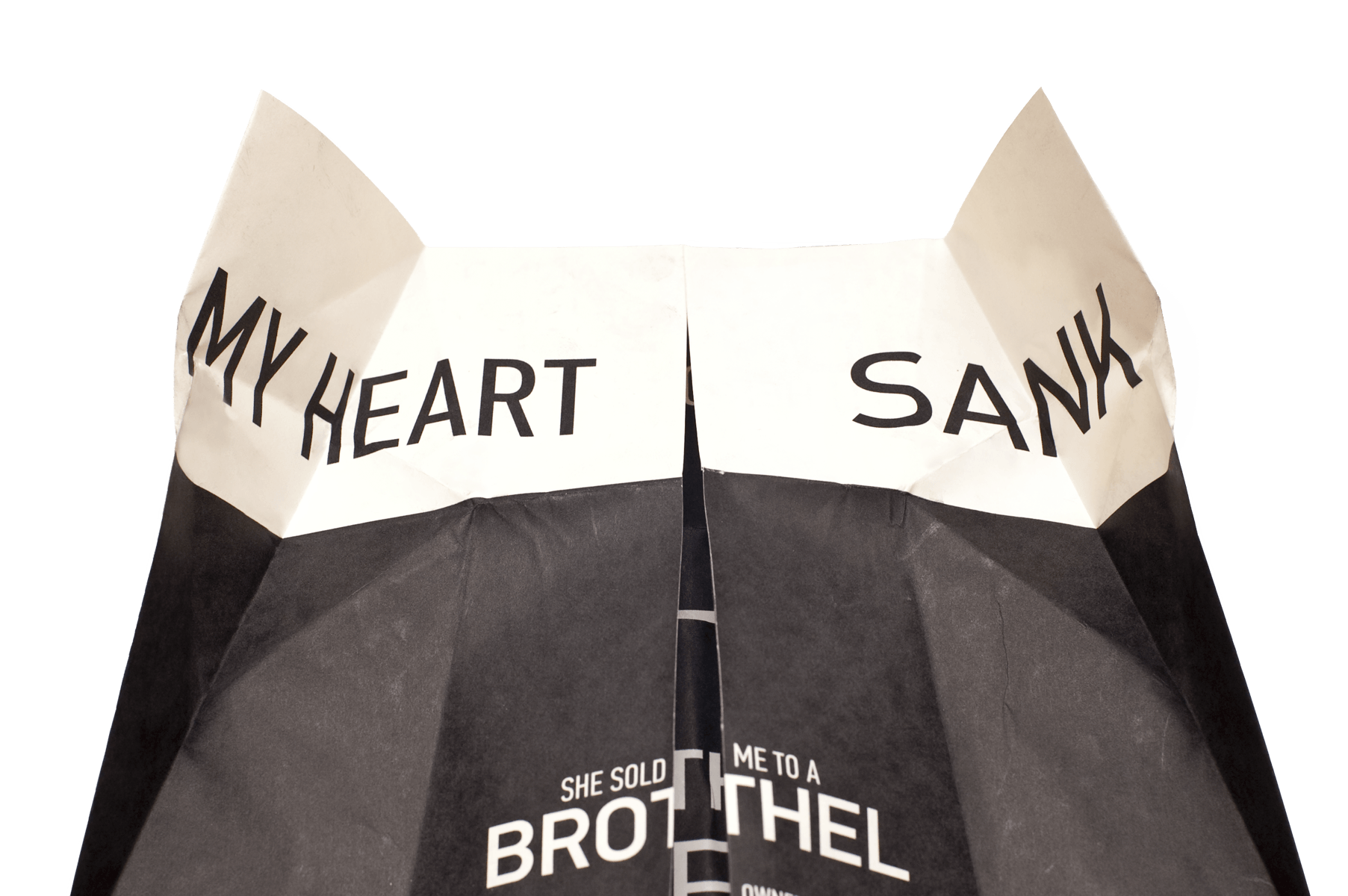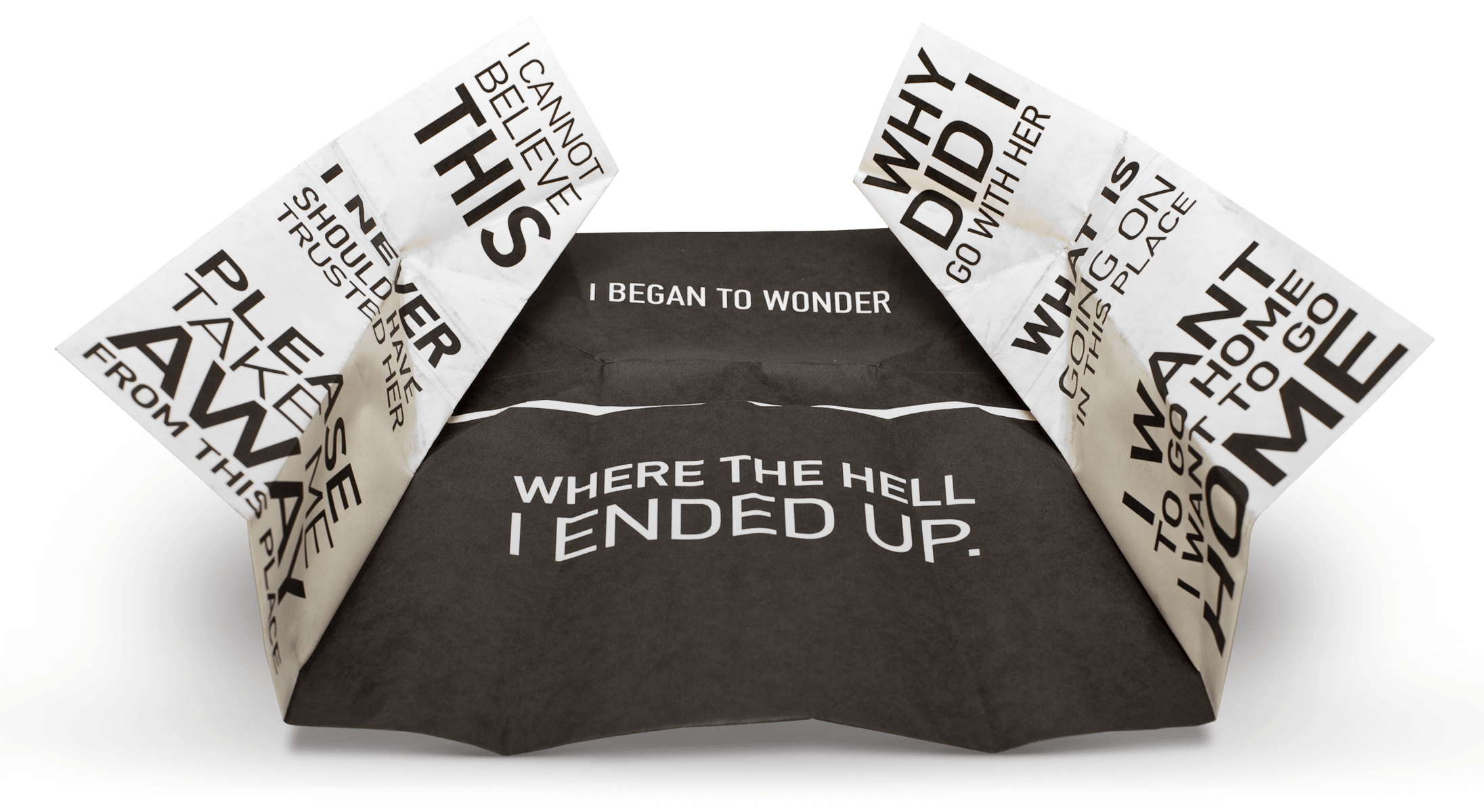 When unfolded completely, a poster for the organization is revealed.
About a year or so after having this project online, some SMF board members discovered it. They asked if I could mass produce it as a promotional piece, but I explained the difficulty of doing so (specialty paper, large format printing, cutting, folding). The most I could do was create a few copies for them.
When the piece was on display in New York for the 2012 Texas Show, I requested that the pieces be donated to them.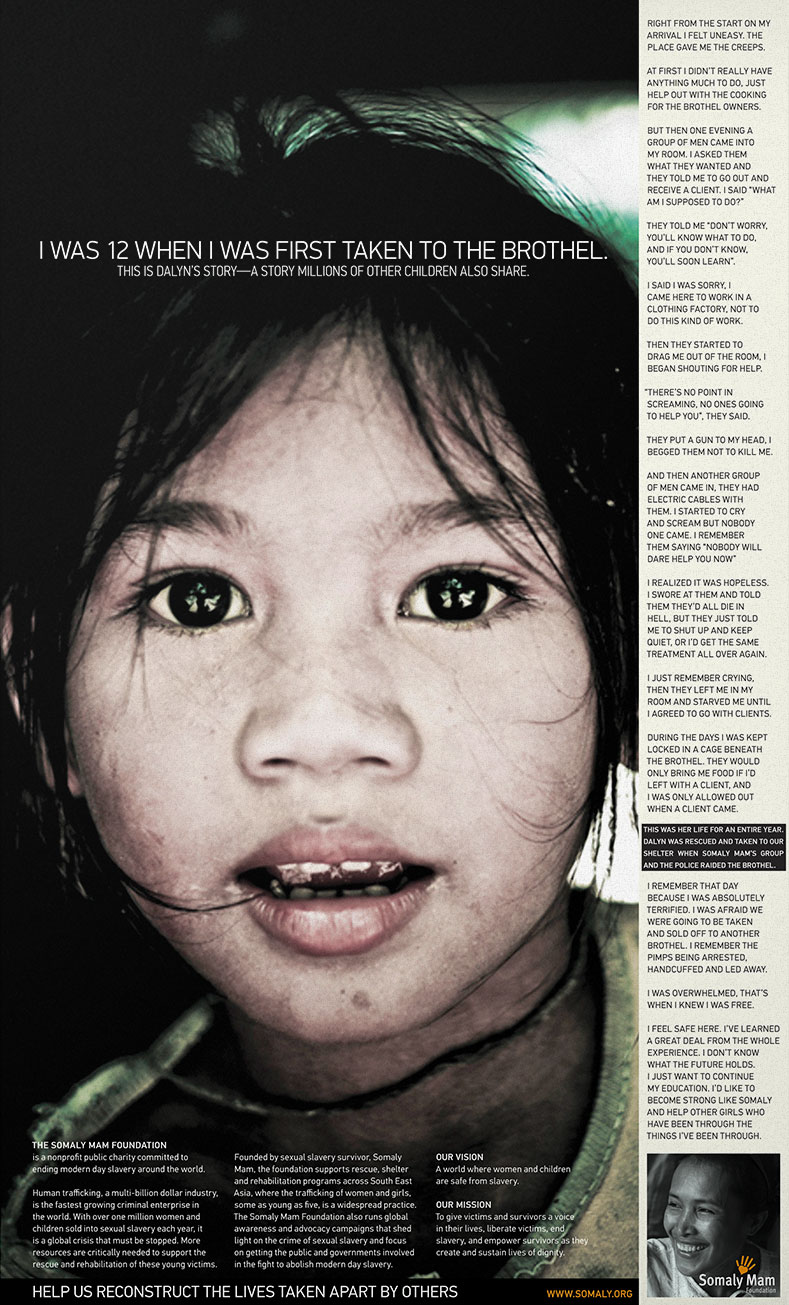 Recognition + Credits
Project from Michelle Hays' Typographic Design class at Texas State University
Creative Summit 25
Sue Reynolds Memorial Award
AIGA Texas Show 2012
2nd Place – Student Work Category
2010 Art Directors Club of Houston
Bronze Medal
Photography
"Angel of Cambodia" by lcphotography
"Somaly Mam" by Michael Angelo