The weight of duality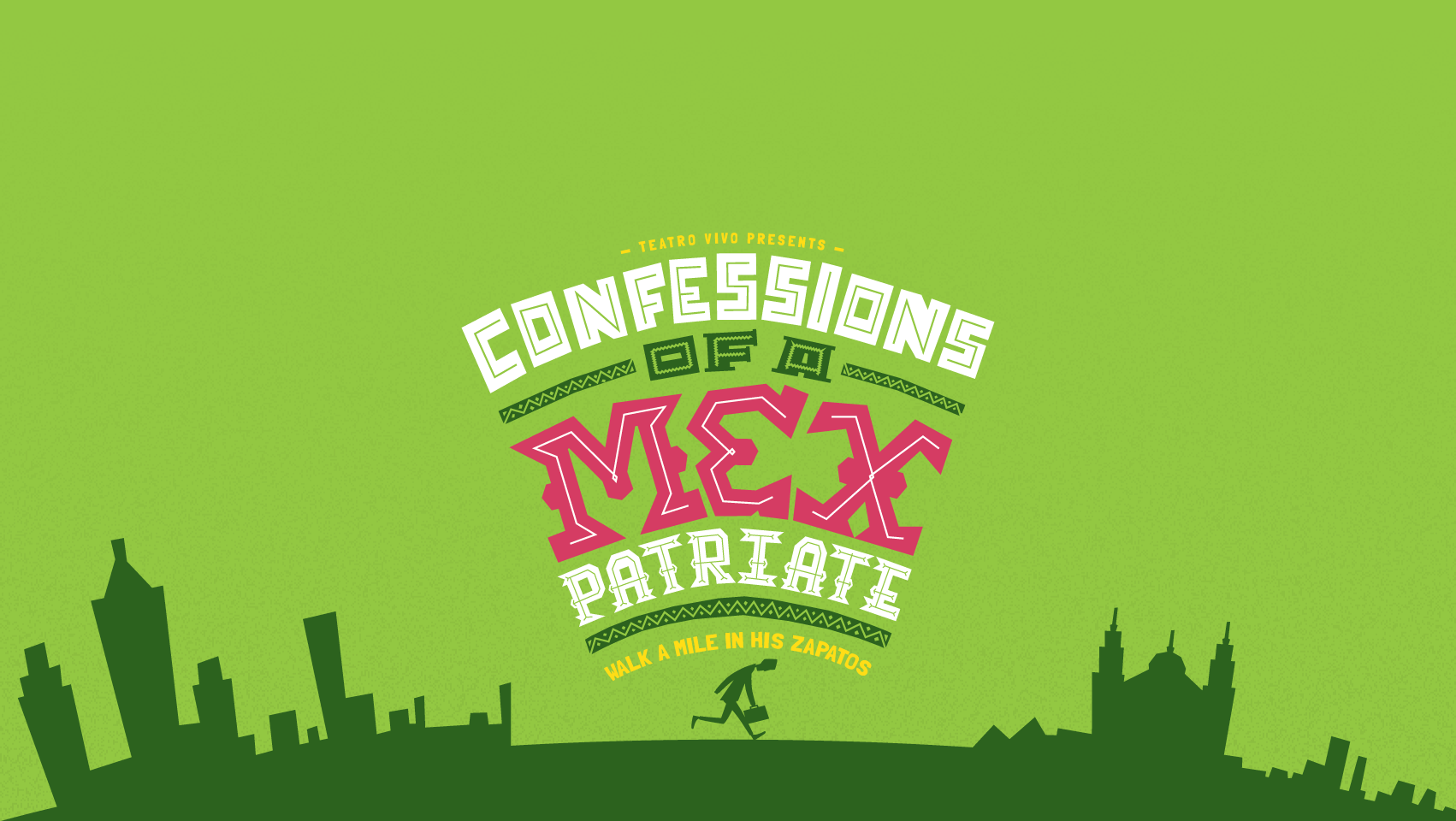 Emotional baggage, everyone's favorite travel companion
In this story, our MexicanAmerican protagonist breaks free of the soul-sucking monotony of cubicle life and escapes to Oaxaca in an effort to find his place in the world.
There's self-discovery, childhood memories, renewed faith in humanity, and the occasional catastrophic meltdown.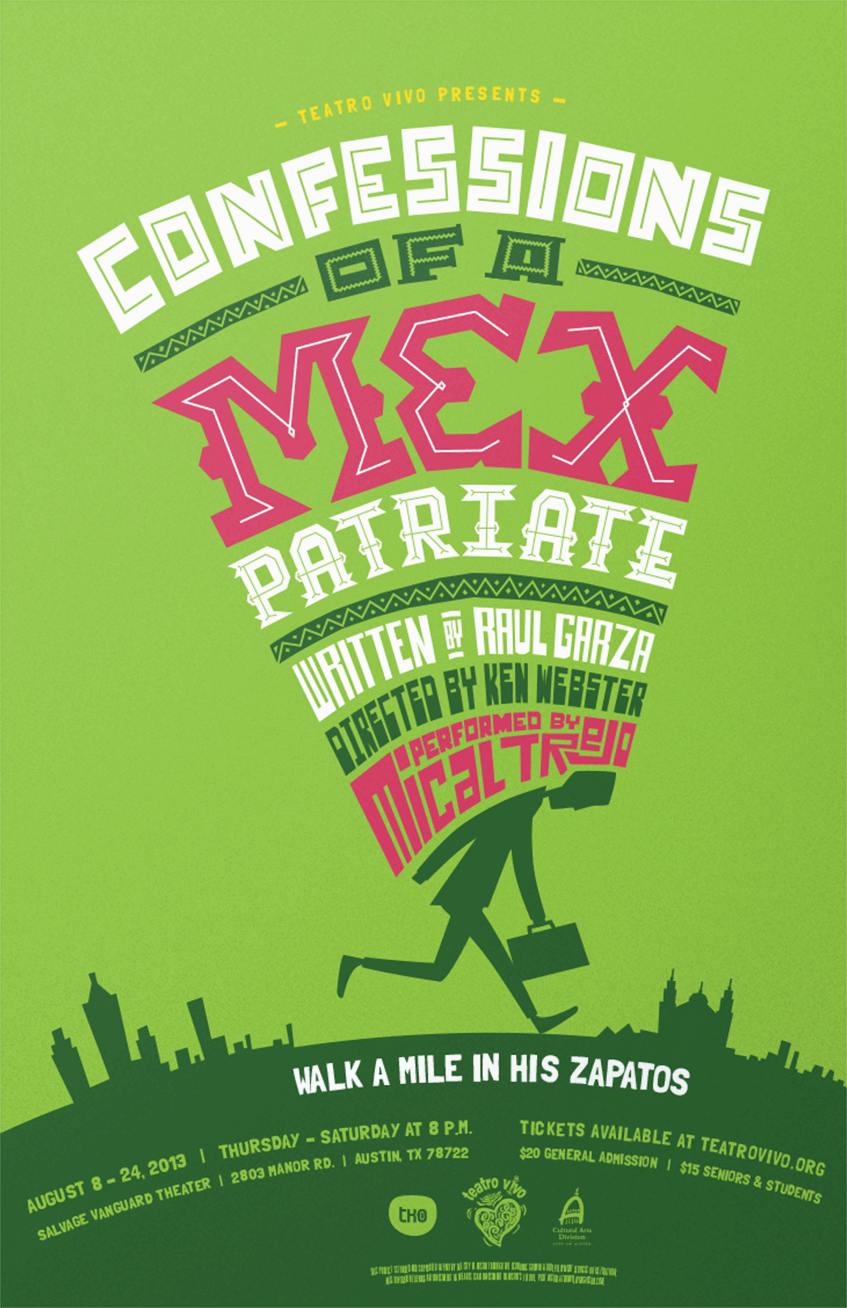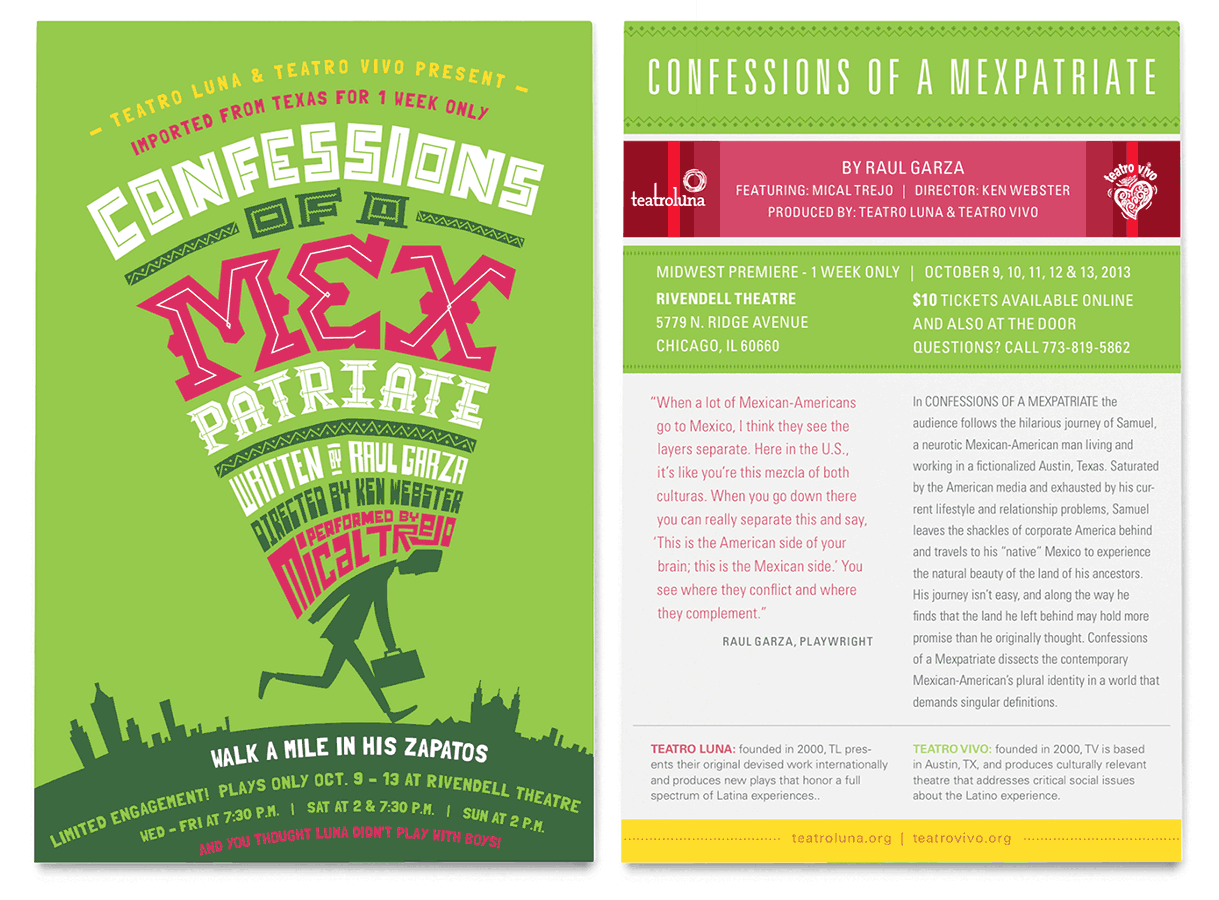 To date, the show has been performed in Austin, Chicago, Santa Fe, and San Miguel de Allende.
Credits
Created while at TKO Advertising