Ameliorate Alkek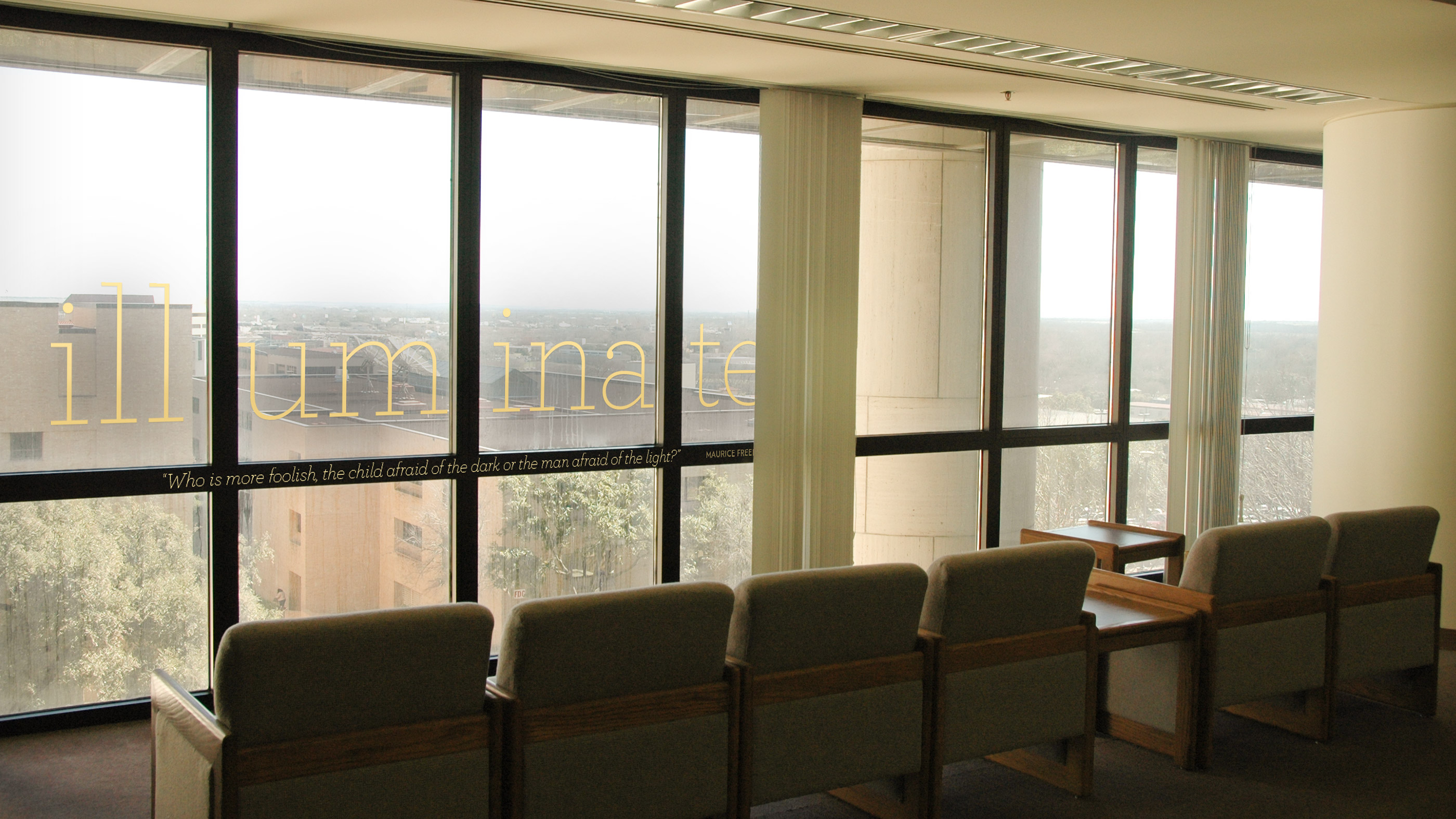 An exercise in
human-centered design.
The Alkek Library at Texas State University, is seen by many students as a very cold, unwelcoming place. This proposal aims to change this perception with a solution that is enlightening, entertaining and most importantly — effortless.
Note: Downloading the book is recommended, as this is a rather deep project. noe-egd-book-final-web.pdf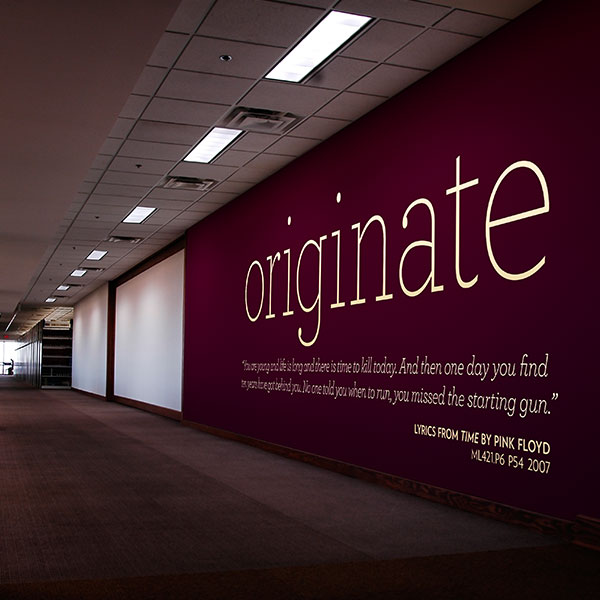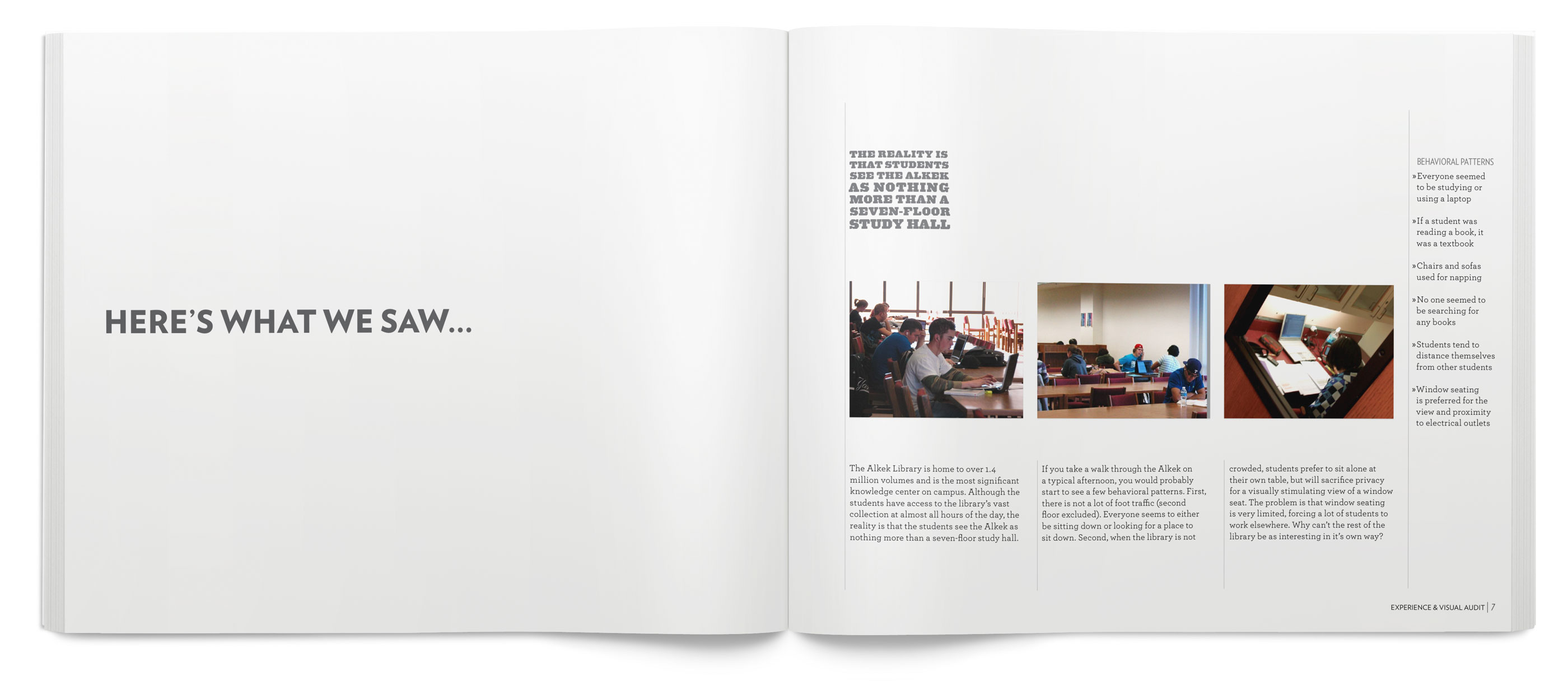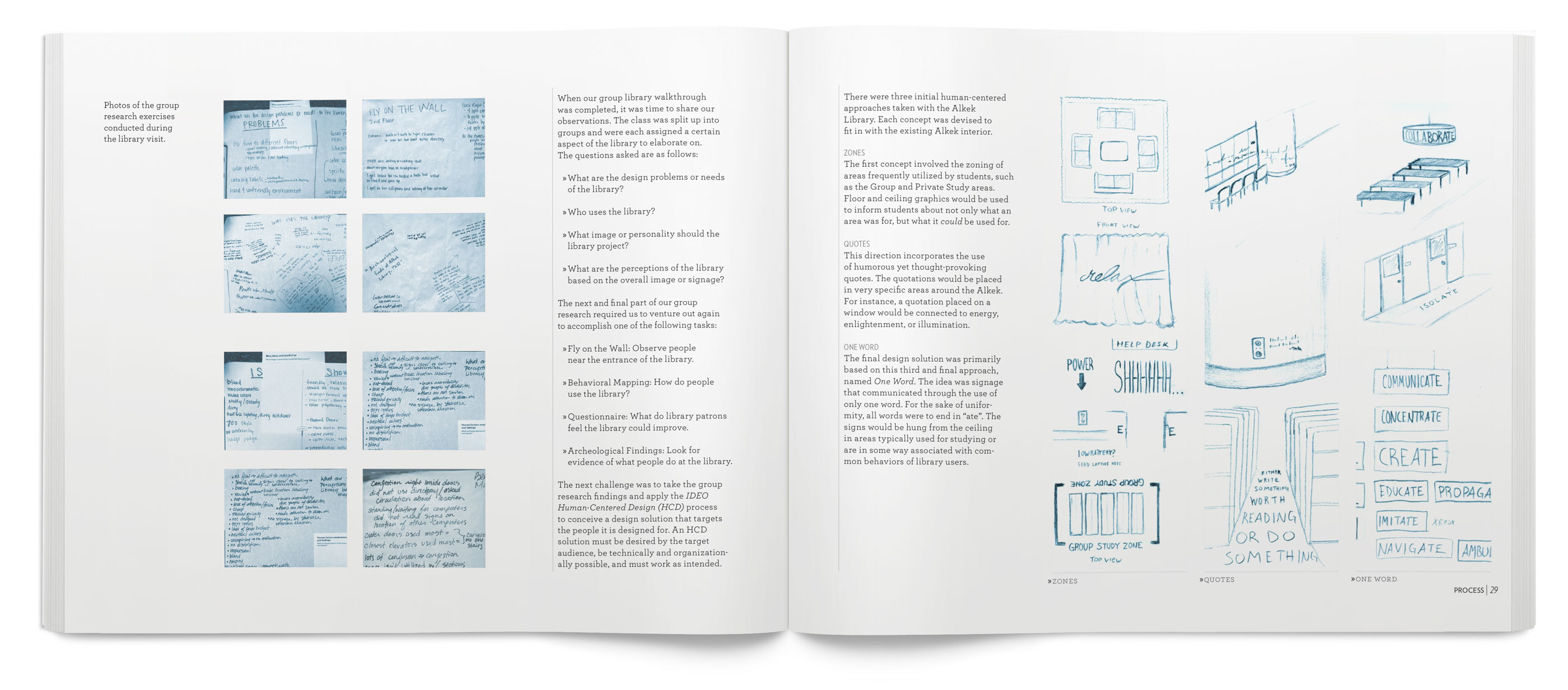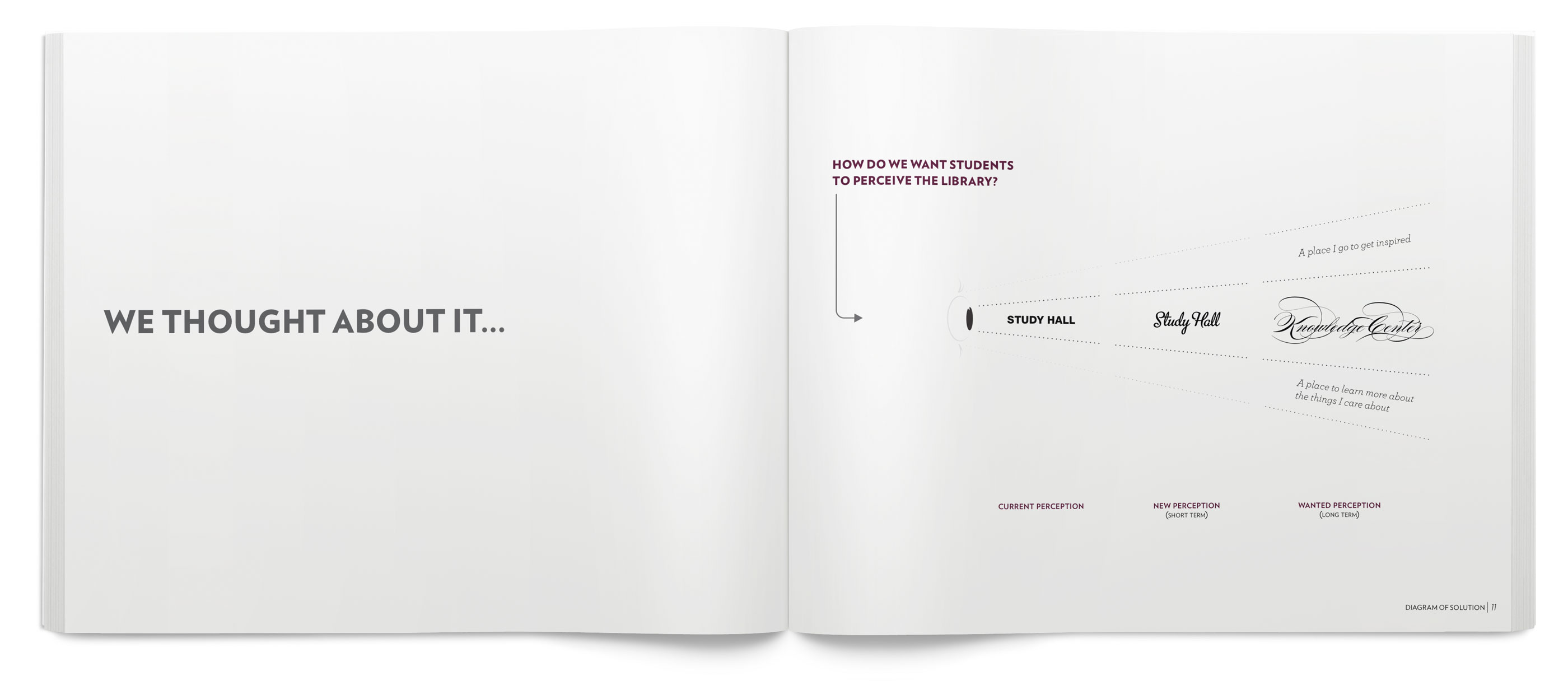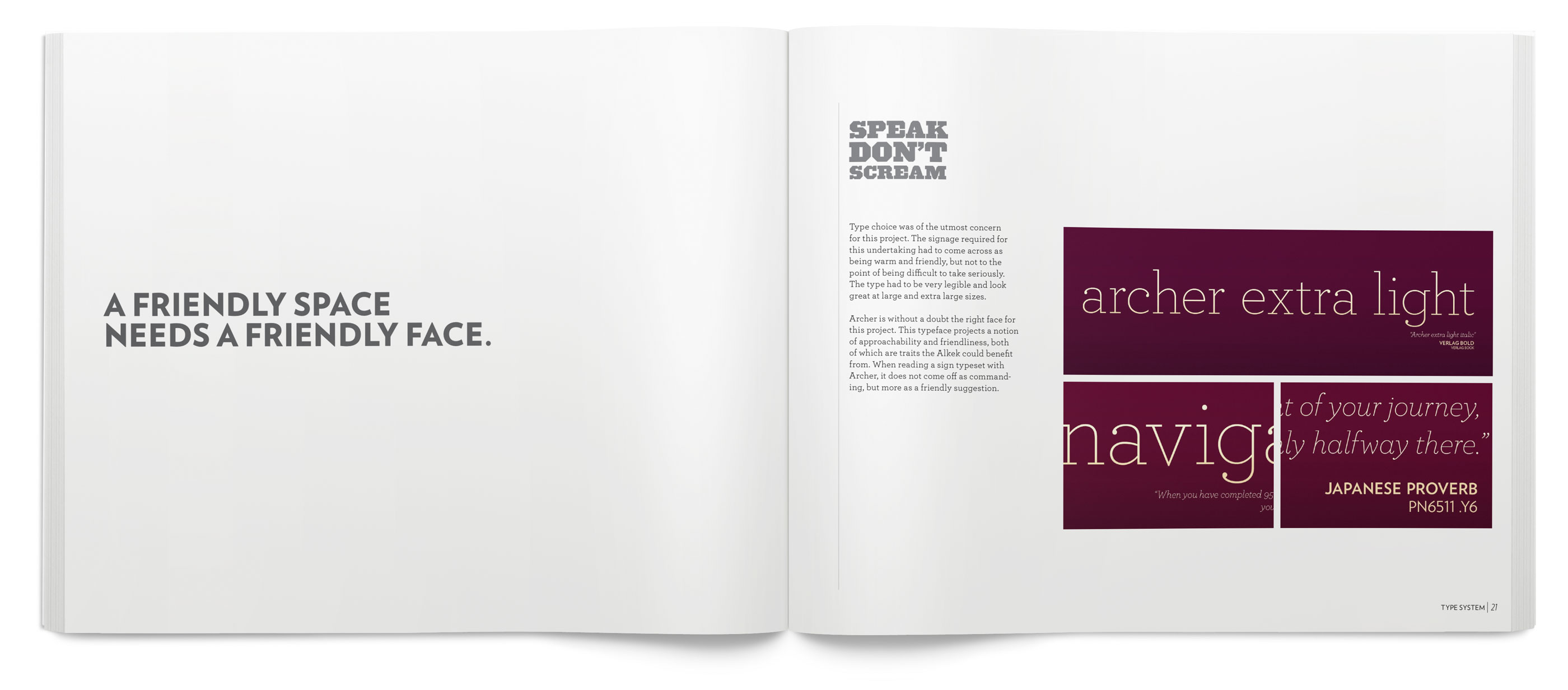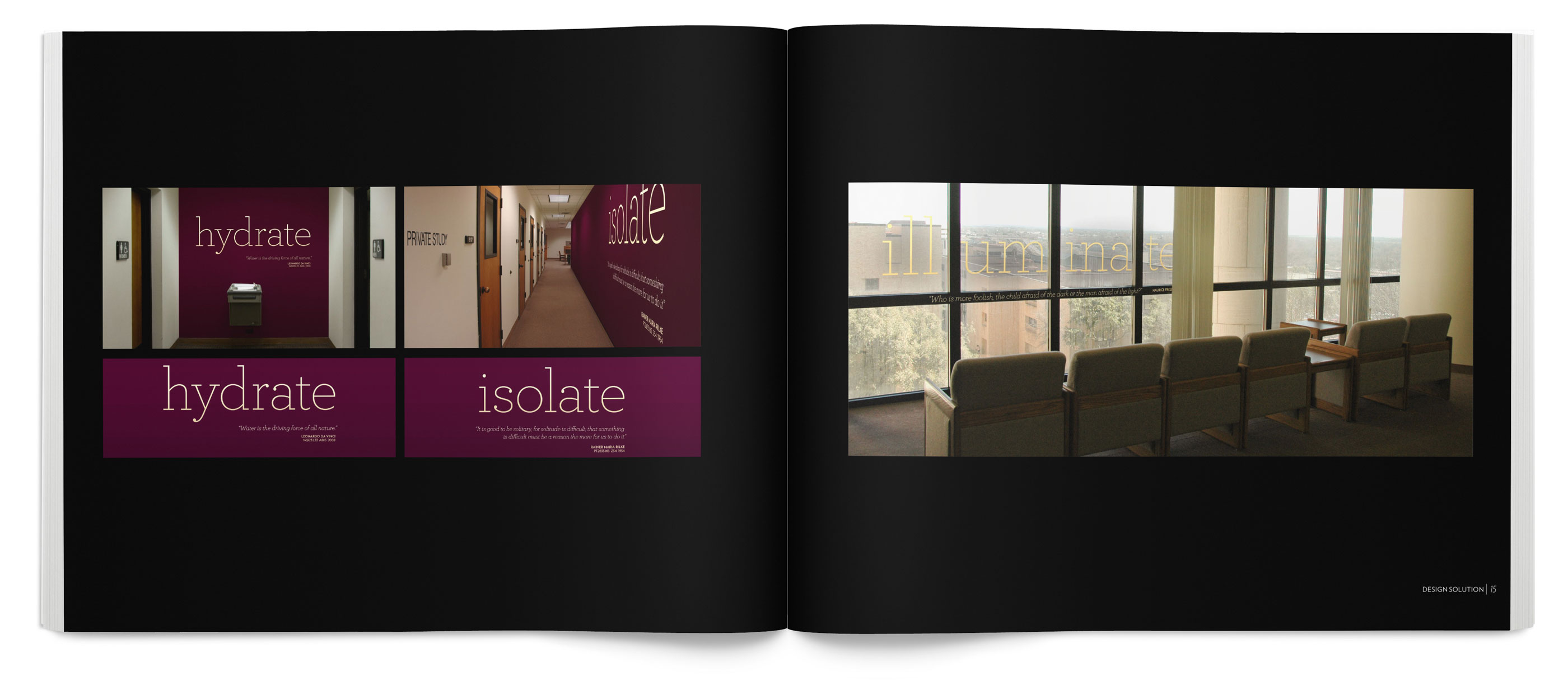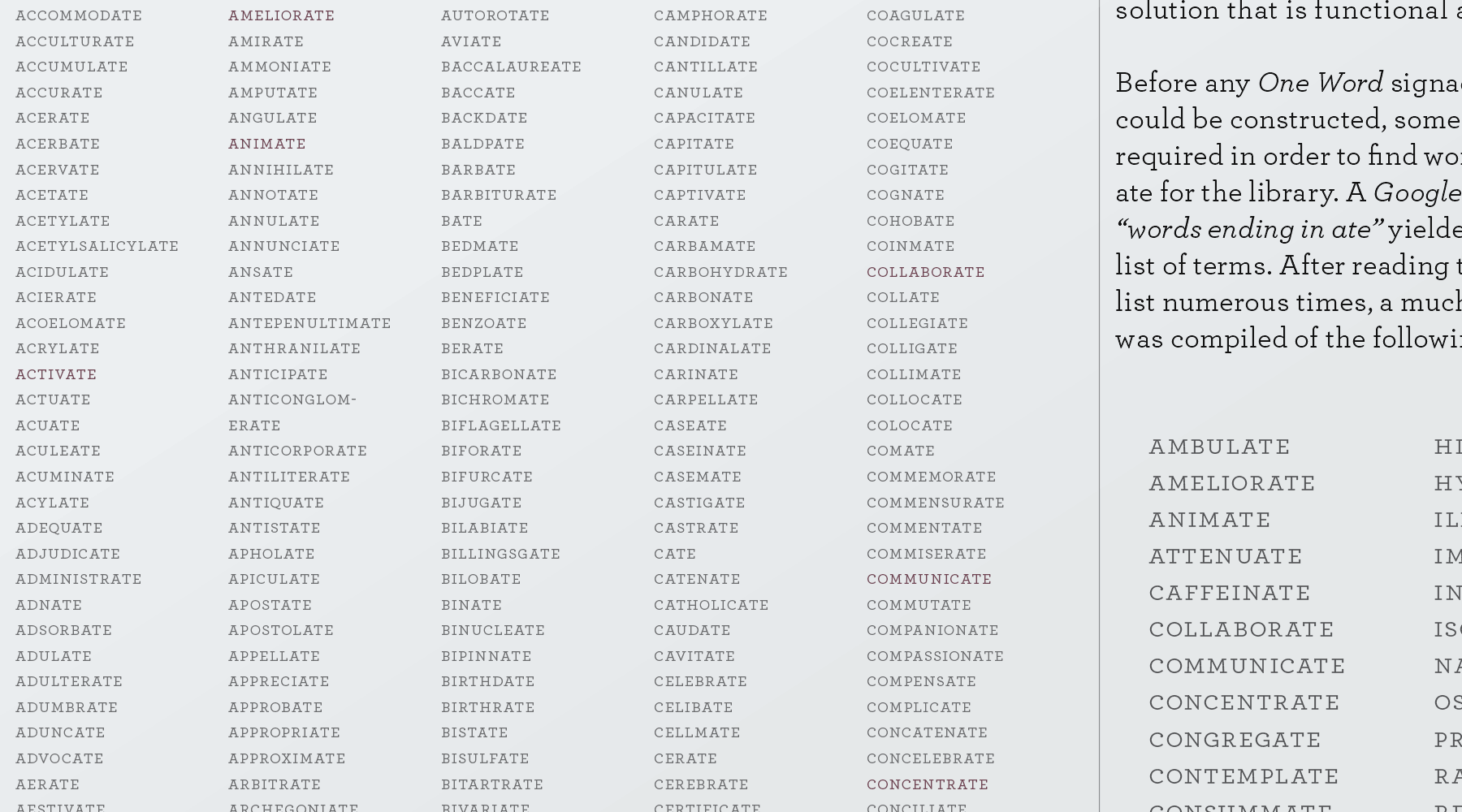 The system
Each sign has a word, followed by a relevant quote. In an effort to persuade students to use the library as a library, curious students can look up the call number to be treated to whichever piece of literature inspired the quote. And yes, every single sign used in this proposal has a working call number.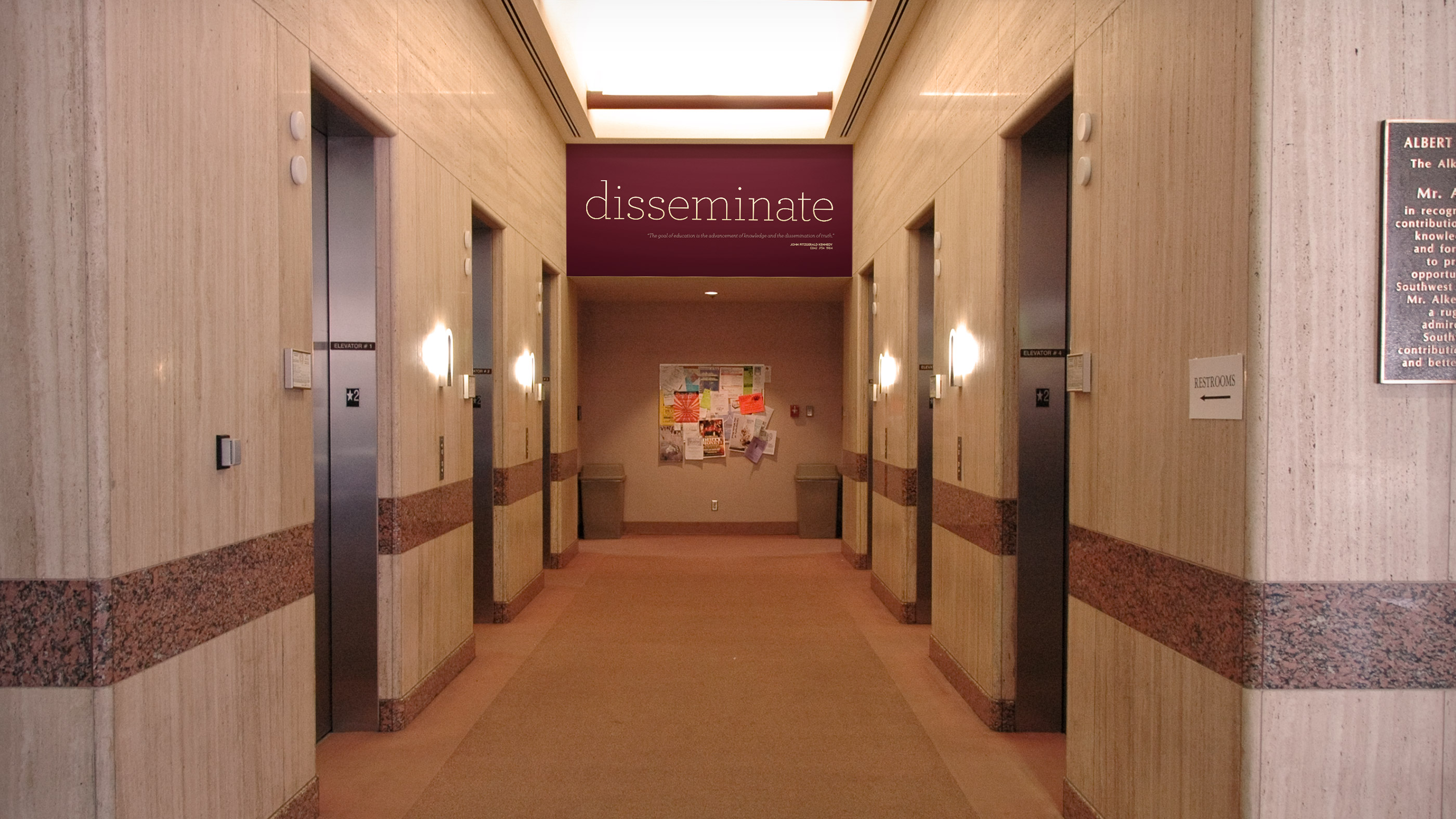 Placement
Each sign is location specific as well.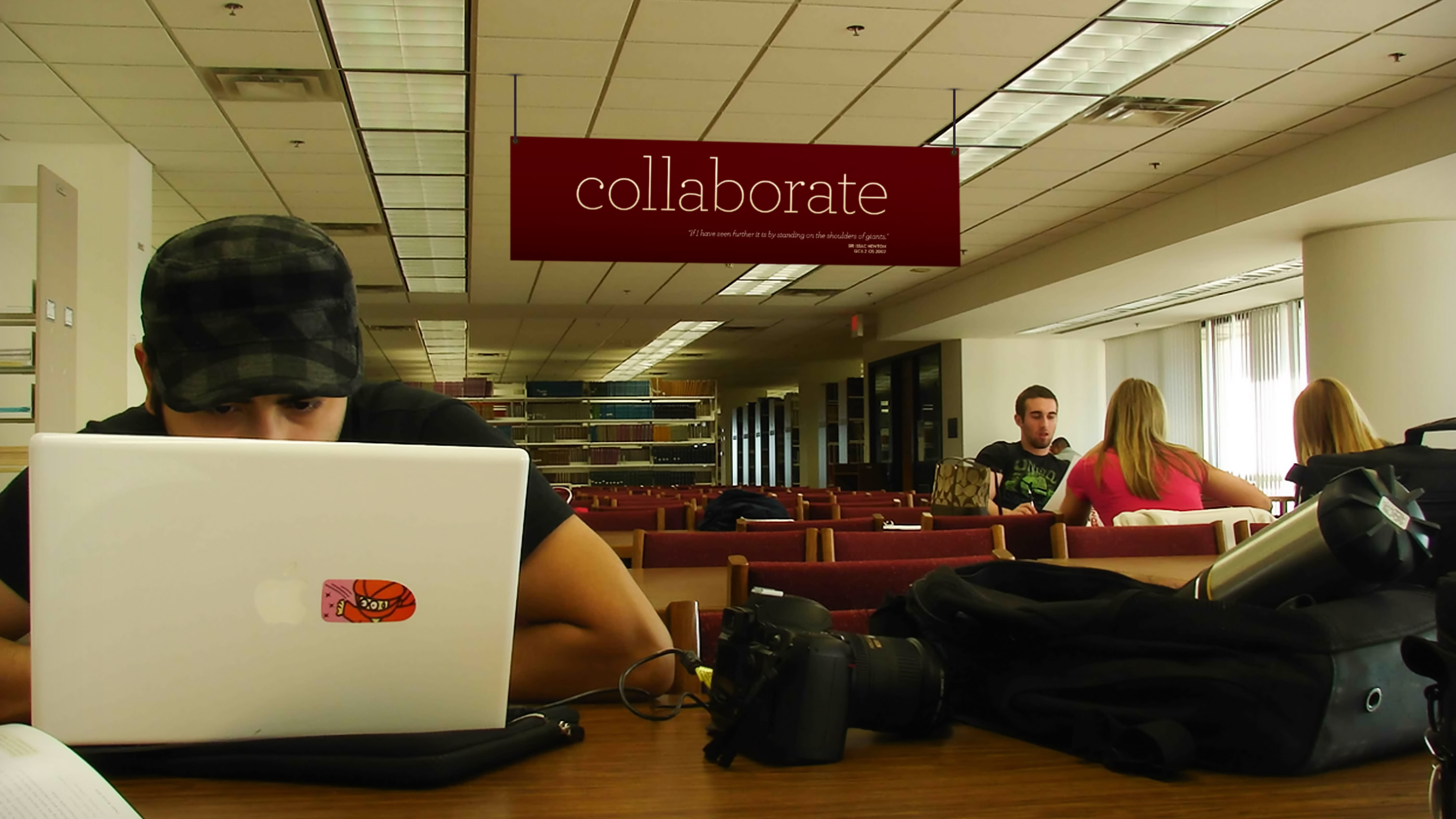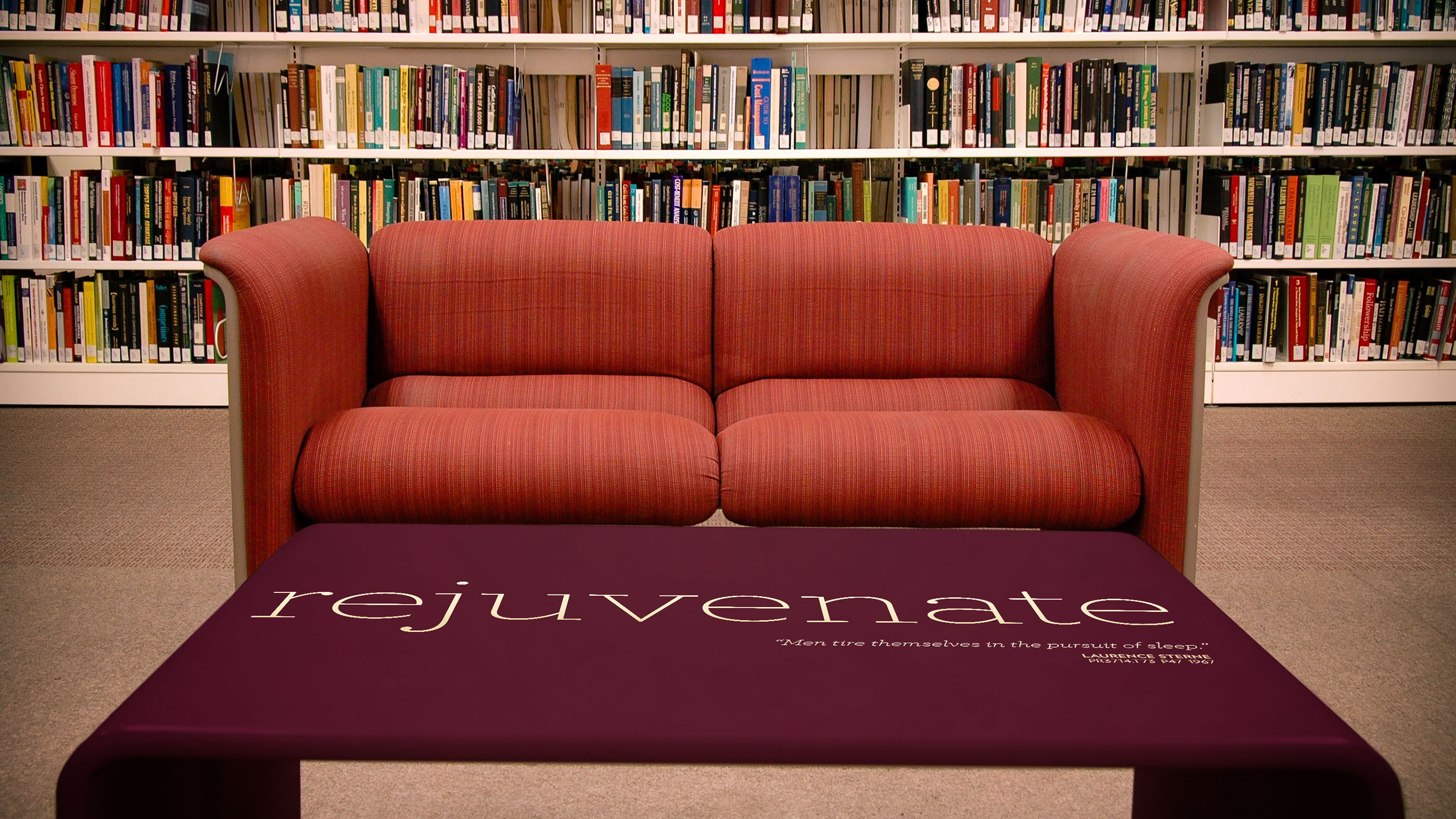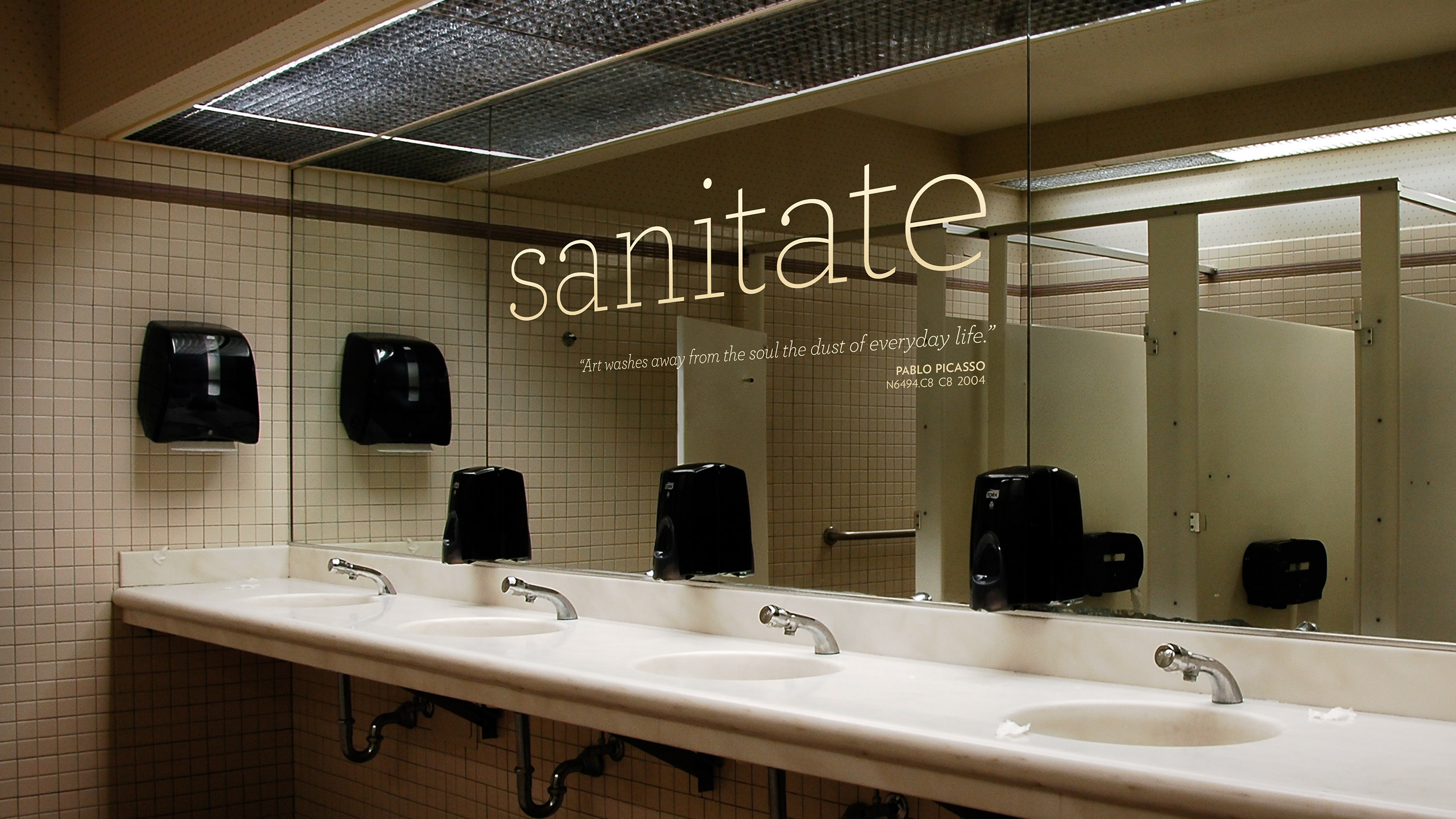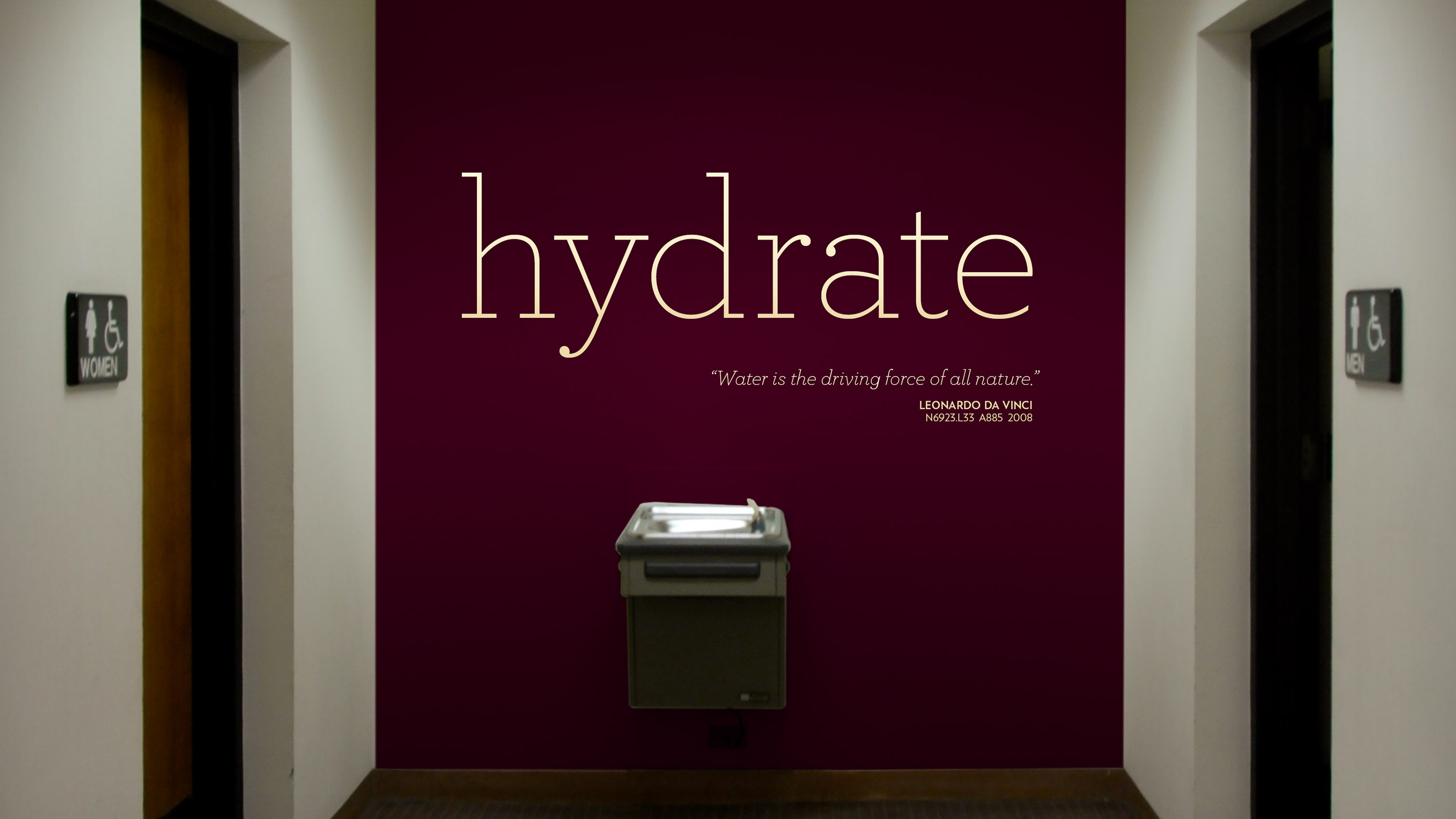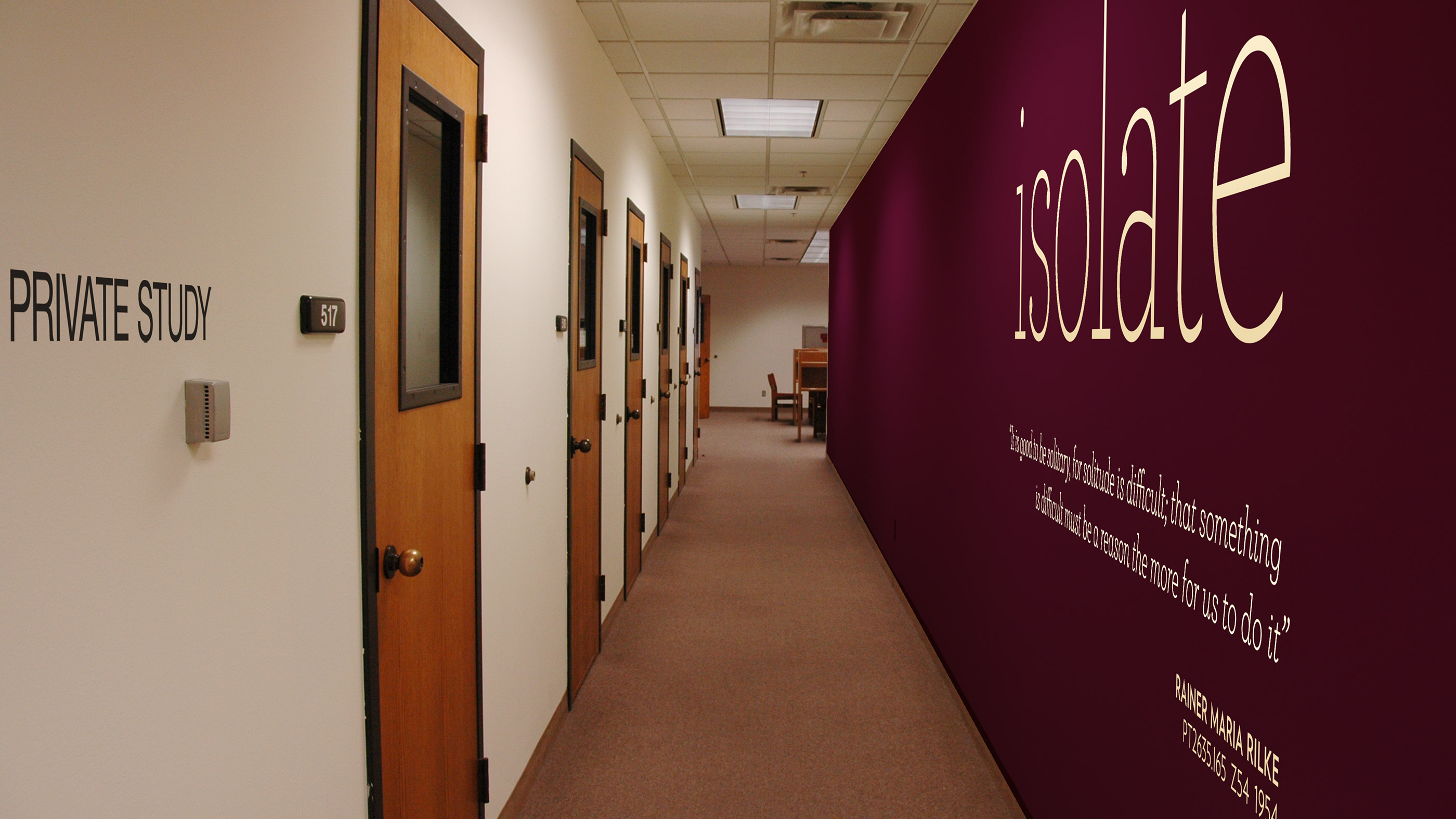 Credits
Project from Michelle Hays' Typographic Design class at Texas State University